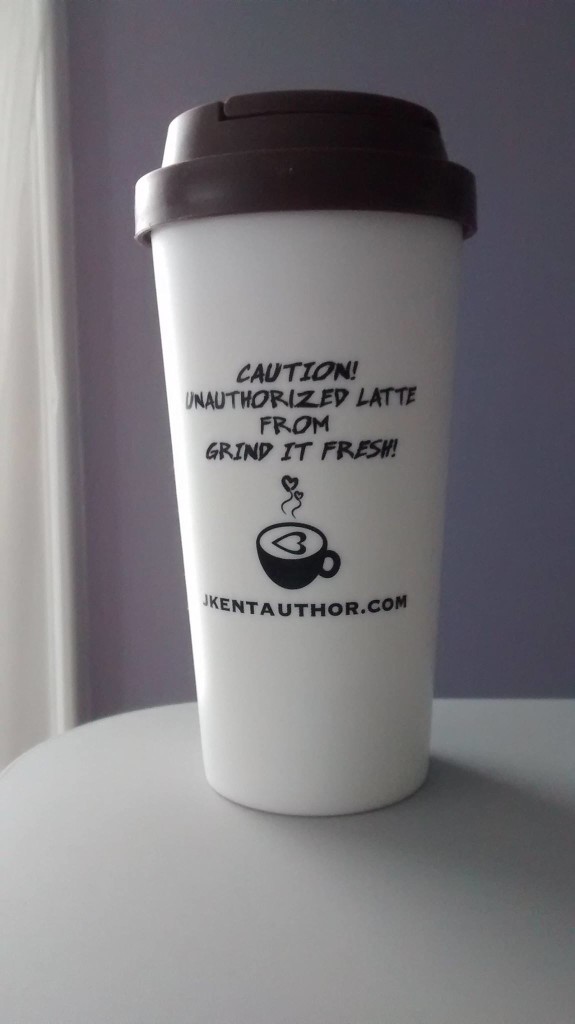 Grind It Fresh! is a fictional coffee shop chain, first introduced in the book Shopping for a Billionaire's Wife. If you're wondering what an "unauthorized latte" is, you have to read the book to find out.
😉
While these travel mugs are not for sale (yet), you can win them as prizes in my contests. Like me on Facebook, Follow me on Twitter 

, or join my reader group, Laugh Your Way to Love on Facebook
 for chances to win.